The story goes like this. In 2014, the world generated 44.4 Mt of electronic waste, or 14 pounds (6.4 kg) per head. In 2019, this number grew to 53.6 Mt and it is expected to reach 74.7 Mt by 2030, according to the latest UN University report. That's alarming.
True that iPhones and iEverything have replaced a ton of gears we used to have so one could argue that we actually reduced our e-consumption ?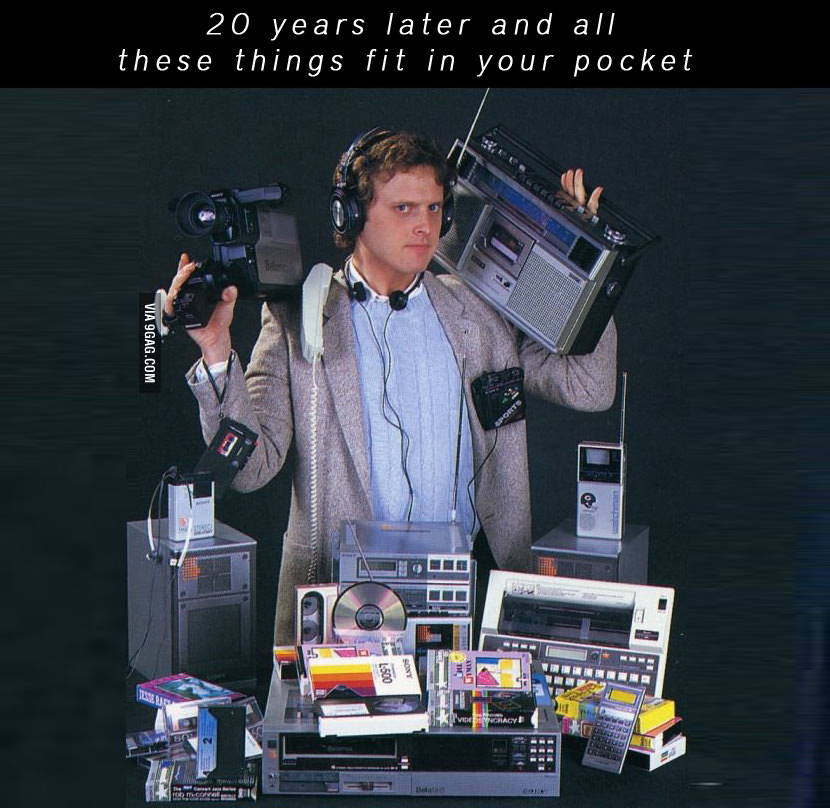 Not really. The actual problem lies in 3 things :
1/ We buy more often of these gears as they have a shorter lifecycle;
2/ We buy a ton of other gears that aren't as of a central piece as a laptop or a phone but that are necessary for us to perform our tasks (USB sticks, cables, adapters, drives, to name a few);
3/ We are more people hanging around !
Factor these three parameters and there you go, you end up with landfills full of stuff.
"It's not just laziness or lust for the future, either; the economics of gadgets encourages disposal.
In some cases, for example, buying a new printer is cheaper than buying a set of new ink cartridges."

As some of you may know, we've worked incredibly hard to build a product as beautiful from the inside as from the outside. Fair enough. But that's not all.
LINEDOCK was thought from the ground up with one obsession in mind: delivering an unprecedented experience while manufacturing in a responsible way. For the mechanical engineers reading this, you know how hard it is to build a product that not only works but that can be also easily assembled, and disassembled. Adding to that only working with recyclable materials and you either end up with something too expensive to produce, or a Workinprogress.stp file on your laptop forever.
With every single spare part being custom made, as Quentin says, "We wanted to put a smile on people's face". And we did !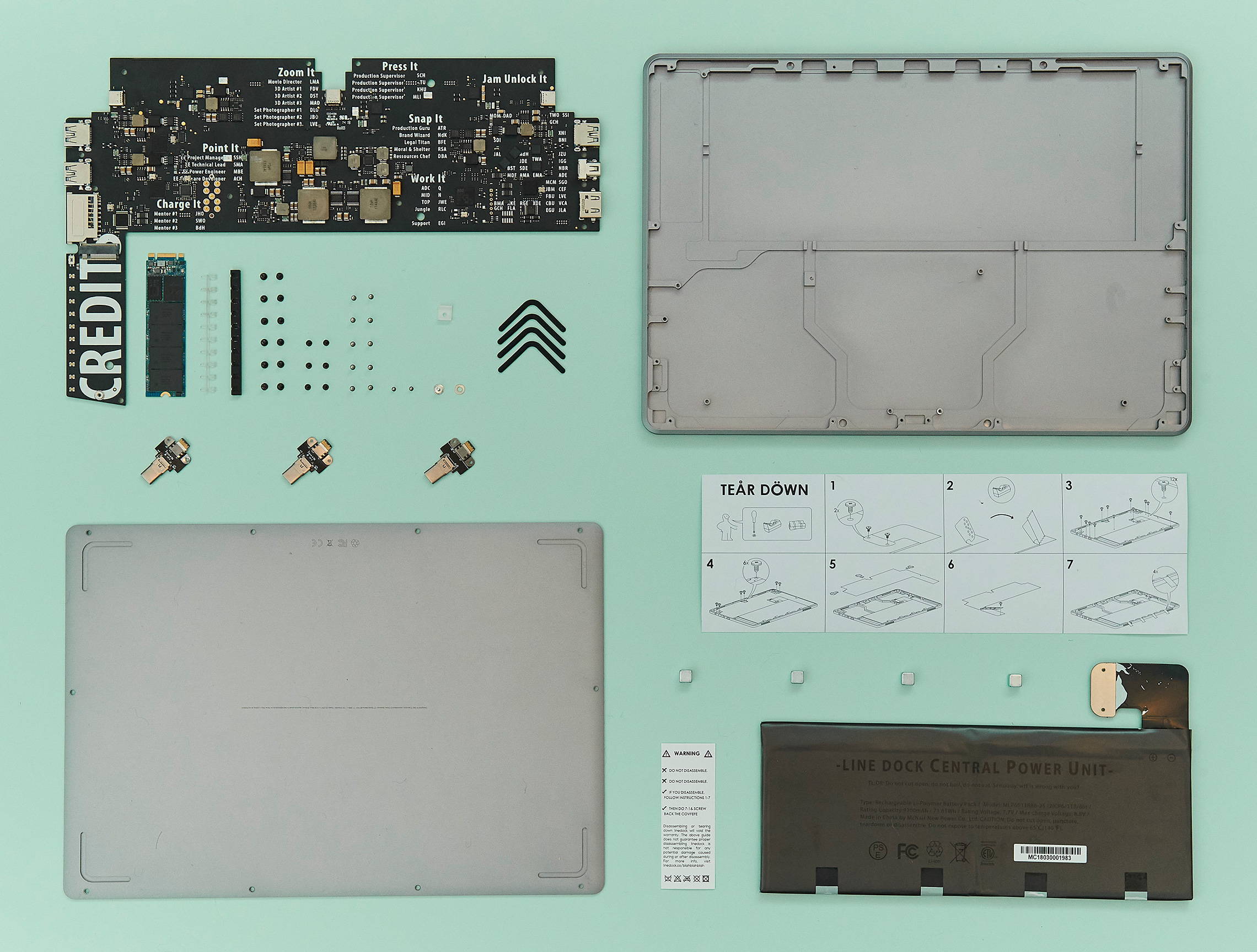 That's what's inside your LINEDOCK.
We indeed spent so much time (and counting) designing every part down to the decimals of a millimeter, that at some point we started hiding easter eggs. The unique map animation on the back of the LINEDOCK motherboard has caught a lot of attention online with tech reviewers opening the device and showing what's inside.
Thanks to such a custom and robust design (we often call it the LEGO tank) we can disassemble, test and recondition units as we want.
As a mater of fact, we started to have a small pile of cosmetic rejected spare parts and LINEDOCK 13" returns from our 15 days return policy. There was no way we would throw these away. Thanks to a very flexible EU partner, we came up with Re/Furb so that those babies could get a second life.
The name Re/Furb is a reference to our core engagement: Reduce, Reuse, Recycle.
Every Re/Furb unit is 100% factory disassembled, tested and reassembled. By testing every motherboard electronically, we're able to ensure the same quality level as for the brand new LINEDOCK 13" products.
The major differences between new and Re/Furb units are minor cosmetic imperfections invisible to the naked eye from a 3-feet distance: micro scratches or marks around the ports.
All Re/Furb products come with a 1 Year warranty and are packaged in a brand new box.
All Re/Furb units include full testing meeting the same requirements as new LINEDOCK products.
Price Tag ? Availability ?
You can get a nice 15% Off on all LINEDOCK Re/Furb units, or up to $100.00 if you're counting in dollars. That's a lot. Re/Furb units will come and go as they depend on available parts and returns, and we luckily don't have too many.
Given how picky we are on quality standards, Re/Furb units are really a bargain. Plus, if you're reading this article until the end, you probably want to contribute to this little planet too, and getting one might be a step forward.
See for yourself on https://linedock.co/products/linedock-13-refurbished
Xoxo 😘
Nancy
---