All orders ship within 7 Business Days.
Standard and Expedited Shipping available.
LINEDOCK comes with a 1 Year Warranty on all parts and Lifetime support and troubleshooting.
Learn More
If you are not totally satisfied with your order of if you changed your mind, we offer a 30 Days return Policy.
Learn More
Got a question about buying a LINEDOCK?
Ask us in the chat!
Unleash the full potential of your MacBook.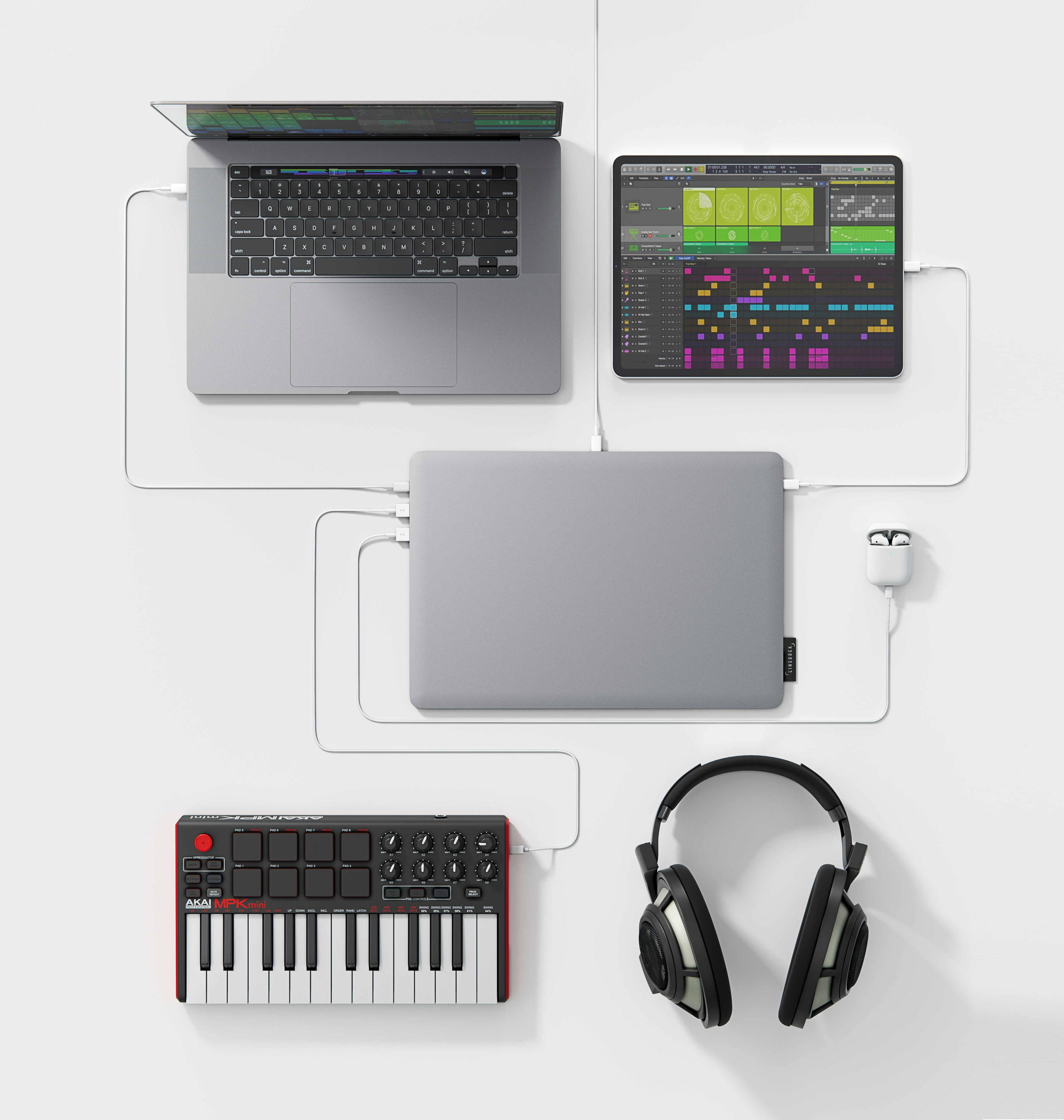 We offer Apple MacBook docking stations that enhance your workstation whether you are in the office or on the go. If you are sick of living the dongle life, LINEDOCK is for you. This dock station offers 9 additional ports, including HDMI, SSD card reader, three USB 3.0 ports, additional USB-C ports, and more.
Do you enjoy working at the local coffee shop or the park? Our Apple MacBook docking station includes an external battery that offers 8+ hours of additional battery life, eliminating your reliance on outlets. Need to charge your iPad, AirPods, or other devices?
LINEDOCK can charge up to 5 devices at once. All these features come in a sleek and minimal form factor, which makes it a breeze to take your MacBook on the go. We offer options for 13" and 16" models. Browse today!